What is the Bear River Development?
The Bear River Development is a water infrastructure megaproject that could divert more water from Great Salt Lake and rural areas in northern Utah and Southern Idaho. If completed, the series of dams and pipelines would divert more than 200,000 acre-feet from the Bear River each year.
While initially intended to increase water security in northern Utah, the assumptions and analysis behind the project haven't aged well. While the Bear River Development assumed that there would be years of excess water that could be stored, since that time, we have been in a situation of persistent drought and water overuse. This project can't solve our water scarcity issues any more than issuing a larger line of credit can get you out of debt. Even if the reservoirs were built, no one has answered the question of where the water would come from.
If you'd like to learn more, visit our blog post here.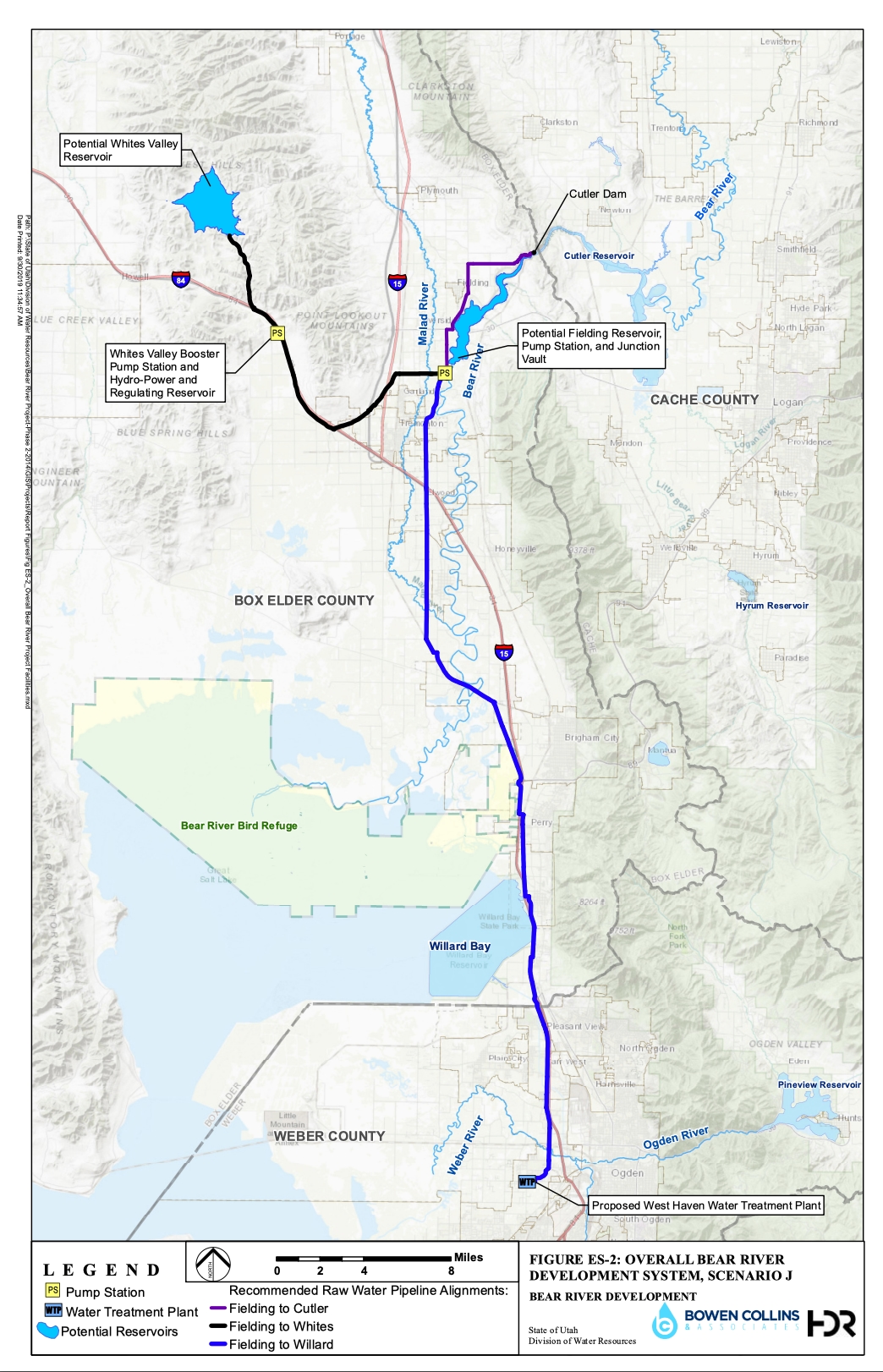 What can I do to help?
We need to get all our leaders on the record about their position on the Bear River Development. Will you help us by asking your elected officials and water districts? Click the button below for instructions or reach out to our Government Relations coordinator Addison Graham at addisongraham@growtheflowutah.org.